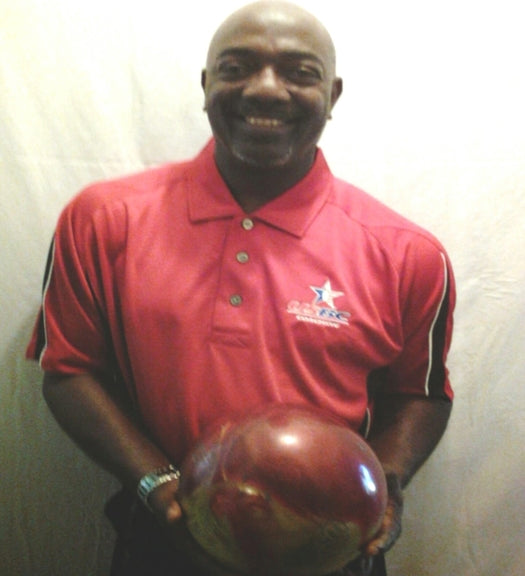 David Manor, ATX Bowling Coach
David Manor, ATX Bowling Coach
READY TO TAKE YOUR BOWLING GAME TO A NEW LEVEL? Hello, I'm David Manor also known as ATX Bowling Coach here to help you get your bowling game on point! I am USBC Certified & filled with the knowledge & know-how to help you step your game up!
We're Glad To Be Back! Let The Rolling Begin!
Adult Bowling Sessions
Session designed to help Adults ages 18 and over with their bowling game.
Regular price

Sale price

$50.00 USD

Unit price

per

Regular price

Sale price

$85.00 USD

Unit price

per

Regular price

$127.50 USD

Regular price

Sale price

$127.50 USD

Unit price

per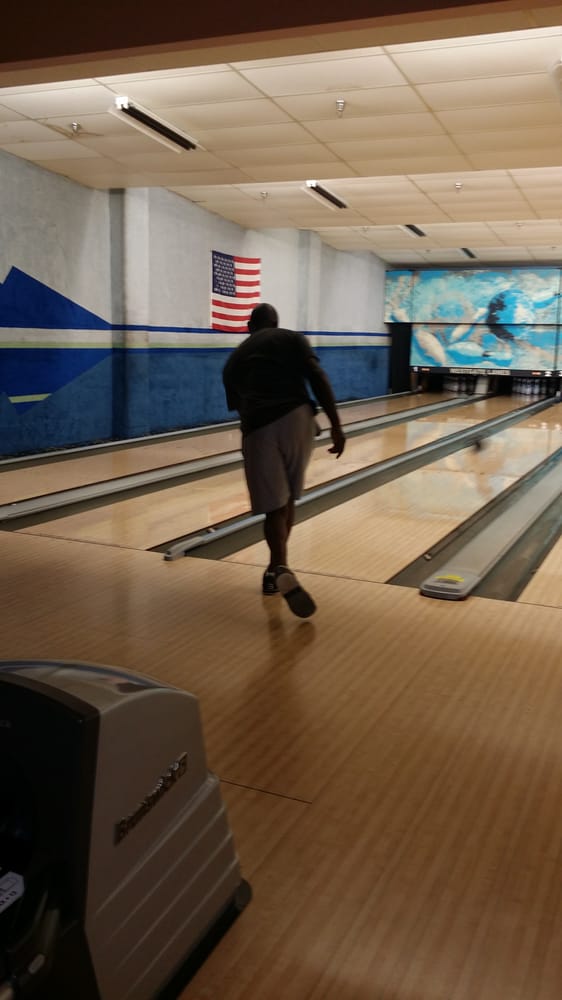 You're In Good Hands With ATX Bowling Coach
Your bowling game is in good hands with ATX Bowling Coach David Manor. He's a 2014 & 2019 City Open Tournament Champion!
Our Reviews Speak For Themselves
Cheryl B.

My session was very helpful! Now need to practice before we meet up again. David was great and didn't overwhelm me with too many changes first time out
Eat, Sleep, Bowling, Repeat Tshirt
Regular price
Sale price
$19.99 USD
Unit price
per
Sale
Sold out
Share
View full details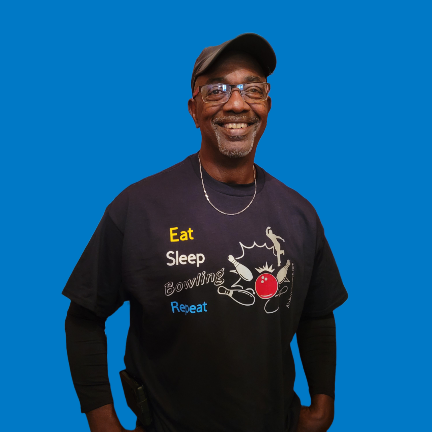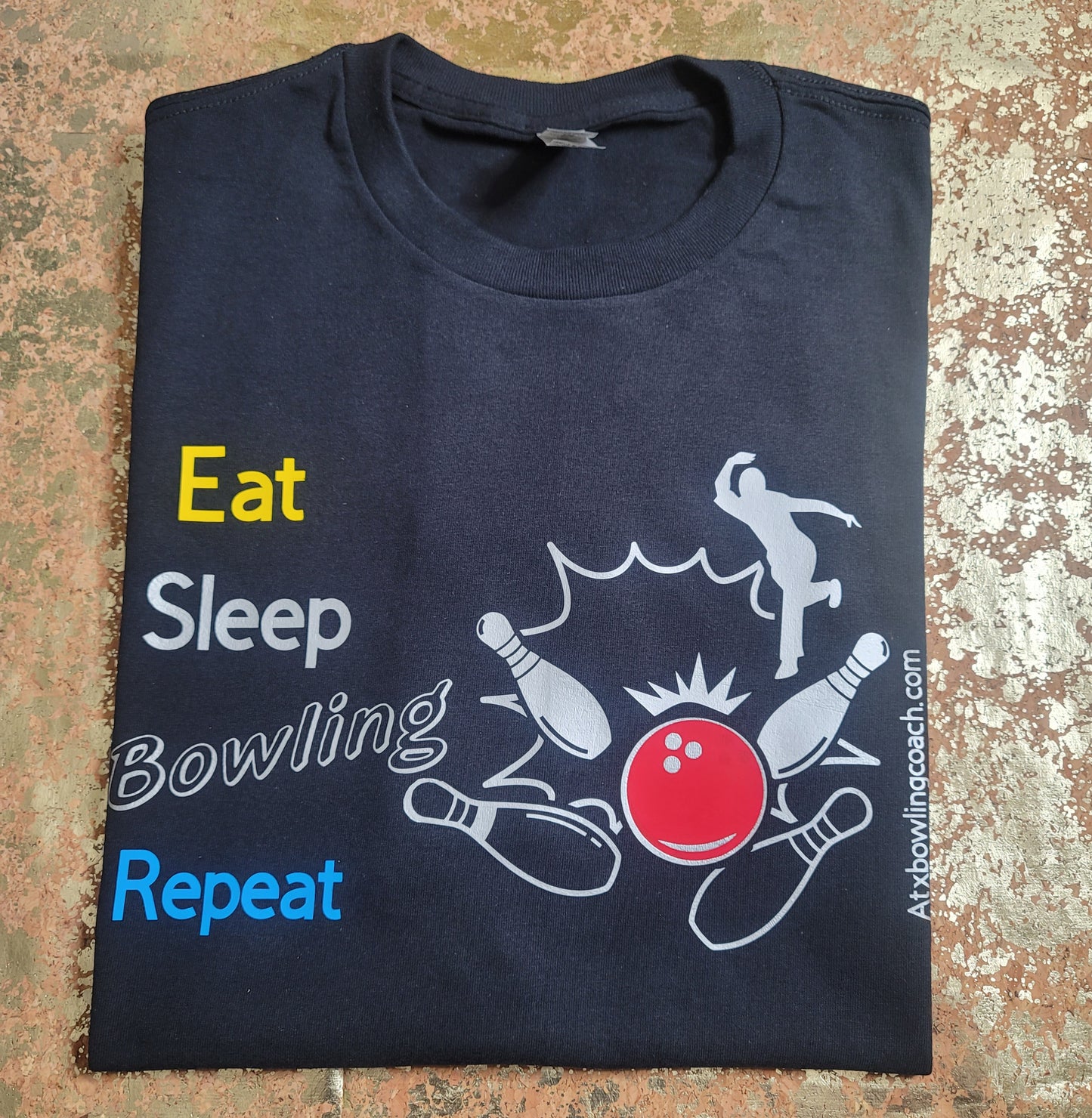 Youth Bowling Sessions
Session designed to help Youth ages 12-17 with their bowling game.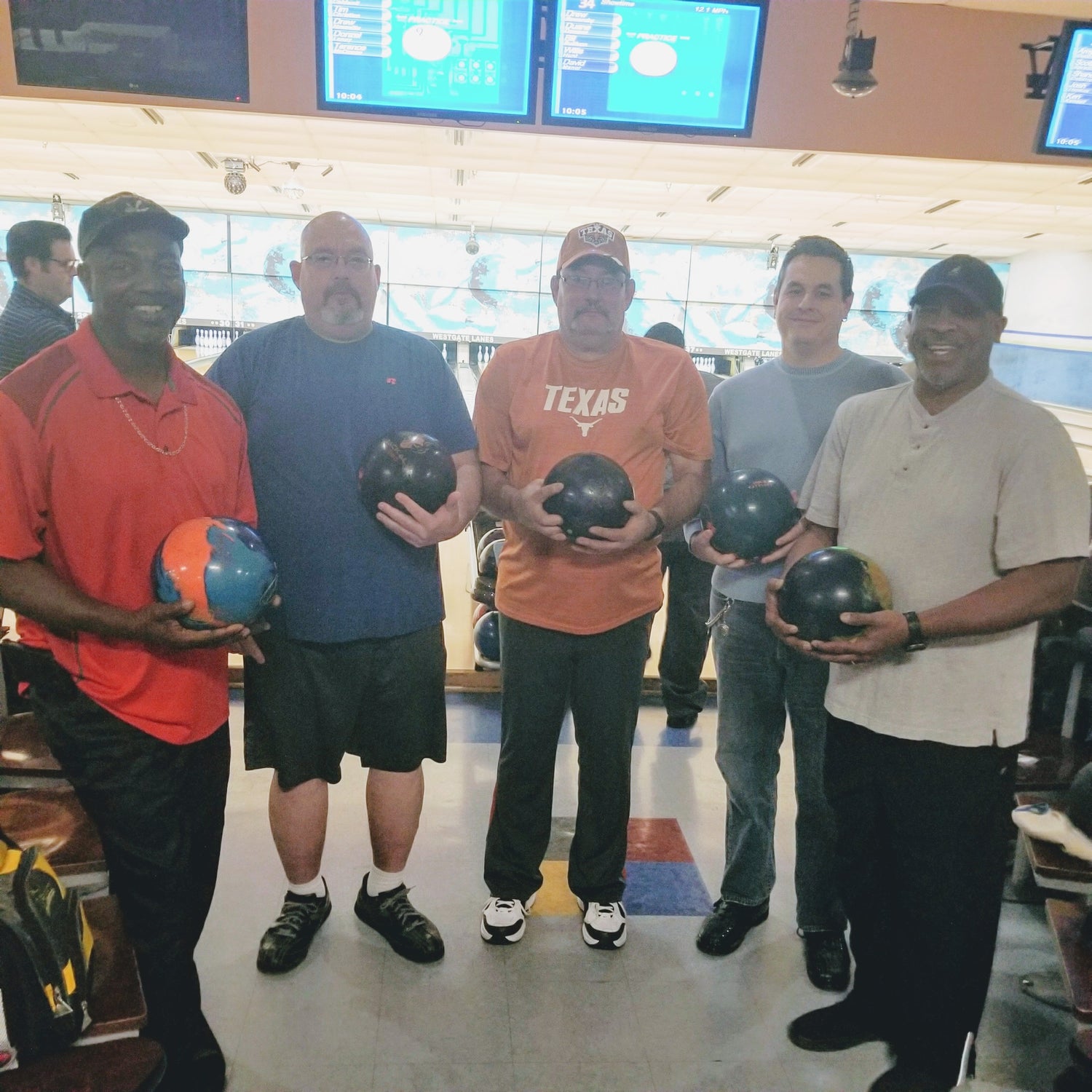 David Manor, ATX Bowling Coach! A true bowling leader!
After winning 1st Place in the Men's Bowling League at Westgate Lanes in Austin, TX, David Manor poses with his team of champions!
Reviews
Sandra K.

I'm a much better bowler after taking sessions from the ATX Bowling Coach. Hands down!

James B.

I went from rolling gutter balls to 3 & 4 strikes a game...I'd recommend ATX Bowling Coach to anyone who was looking to improve their game

John M.

I was a university professor for 35 years, but I never taught as well as David. After one lessonmy average went from 115 to 135. After the second lesson to 142. This week I bowled a 172. Enough said
Youngster Bowling Sessions
Session designed to help Youngsters ages 9-11 with their bowling game.
More Reviews
Stan V.

I went from almost never breaking 110 to bowling to 152 twice after just two lesdons with David.  He's patient and diligent and has a great coaching style. I'm glas I found him and I plan on continuing my lessons fir as long as I can. 

Marie H.

I have been taking lesdons from Mr. David Manor fir the past 5 weeks. I cannot say enough about his professionalism, patiebce, and expertise. I have been bowling off and on all my life but hroke my left wrist in Feb. He has taught me how to bowlwith my non-dominant hand. My investment in lessons has been money well spent.

Prince H.

David Manor saved me. He didn't try to make me bowl like him but he showed me how ti be a better biwler version of me. Every one who says they are a USBC  Coach is not always true. David, however,  didn't have tovsay it, it shows in the teaching.
Family Pack Bowling Sessions
Session designed to help a Family (people of ) 4 with their bowling game. For groups of more than 4 people, please contact us @ atxbowlingcoach@gmail.com.
Yep! Even More Reviews!
Chris M.

I have not yet had a lesson with Mr. Manor but I am at Westgate Lanes often and have seen him give several lessons. Mr. Manor knows his bowling and knows how to help others to become a better bowler. I highly recommend this coach if you are wanting to be a better bowler. He is a great guy. I recently watched Mr. Manor bowl in a doubles tournament. His partner was struggling pretty bad. Mr. Manor did not let his teammate get down. After starting out with a score in the 120's, (this score made it tough to even have a chance to qualify) Mr. Manor encouraged his teammate and they finished with scores of 220 and 230.  Keep up the great work mannnnn!

Jim R.

I have only had one lesson with David but I concur with everyone else's comments that Mr. Manor is the real deal. He is an instructors instructor. He successfully broke down my game to a level that I could understand why certain aspects of my technique were not working. He then helped me make several tiny corrections to my stance, approach, release and mental preparedness to my game. The proof is in the results. I am a very low average bowler, 123. However, just using his adjustments gave me the confidence to bowl a 179, 139 and a 123 to help my team go into the finals for the Senior League championship title next week.

Jim R.

I cant say enough about the way David teaches, his overall patience and demeanor, his ability to show you how to make minor corrections, and his enthusiasm for the game will assist you in increasing  your score.  I have taken lessons from other bowling professionals but David is a cut above and will help you take your bowling game to a new level. I know I will continue to take lessons with him through the summer and prepare for next season. He is an amazing instructor.